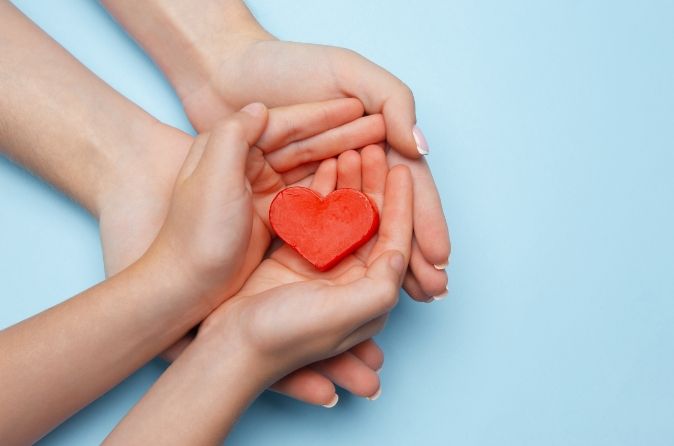 Endowments
When Peg and her husband, Burton D. Morgan, were raising their son, they couldn't find proper help for him, and no amount of money was large enough to cure his schizophrenia.
Thinking bigger about mental health care, Peg's Foundation created an endowment for the chair in psychiatry at Northeast Ohio Medical University (NEOMED), formerly Northeastern Ohio Universities College of Medicine (NEOUCOM), in 2005 that honors Peg's dedication for finding the best treatment for her son and others living with mental illness.
The Margaret Clark Morgan Foundation Chair in Psychiatry at Northeast Ohio Medical University
Just as Peg envisioned, this psychiatric leader brought the Centers of Excellence to the region that have given rise to the highest quality prevention and treatment practices for people living with schizophrenia and other related disorders.
Her legacy gives medical students the opportunity to select psychiatry as their specialty and learn the best evidence-based practices for providing integrated care and compassionate treatment.
---
Margaret Clark Morgan Executive Director of the Drs. Nicholas and Dorothy Cummings Center for the History of Psychology, located at The University of Akron
At the time Peg's son was diagnosed, families were ashamed and afraid to talk about mental illnesses. Instead of seeing a character defect, as many assumed during that time, Peg wanted people to see and know her son—not his illness. That's why she directed her foundation to keep trying until we got it right.
In 2007, we established an endowment at The University of Akron for the directorship of the Cummings Center for the History of American Psychology. This leader is charged with teaching the public about issues affecting psychological science and practice, including those related to the promotion of mental health and the prevention of mental illness. The archives offer a place for studying the past for guiding the future. Peg would be proud knowing that attitudes and perceptions are changing about psychology, mind, and brain.
---
The Margaret Clark Morgan Foundation Endowed Leadership Chair of Fashion Design & Merchandising at Kent State University
Peg had a lifelong interest in fashion, and when Kent State University started a fashion program, Peg and her husband Burt quickly became supporters. Over the years, The Burton D. Morgan Foundation and Peg's Foundation gave to the School of Fashion Design and Merchandising at Kent State University.
The Burton D. and Margaret C. Morgan Fashion Design Wing in Rockwell Hall was named in their honor and was dedicated in April 2007, in conjunction with the school's annual fashion show. Today, Kent State University is ranked among the top fashion schools in the world. Enrollment has tripled in the last decade, and graduates are designing for some of the top fashion houses in the world.
Peg's legacy of support for Kent State will continue to be carried out by accelerating the ascension of Kent State University as the premier global educator of future fashion industry leaders.
---
The Margaret Clark Morgan Endowed Scholarship at Kent State University
Peg valued education and enjoyed giving young persons a chance to study fashion design. She appreciated meeting the scholarship recipients and kept in touch with many of them for many years. Because of Peg's passion and generosity, these students have access to the most talented scholars around the globe and learn from the real world of innovation and discovery.