Artists, Keith Wisdom and Bob Pozarski share their love for color in their joint exhibition at Peg's Gallery,

Color, Rhythm, Glass

.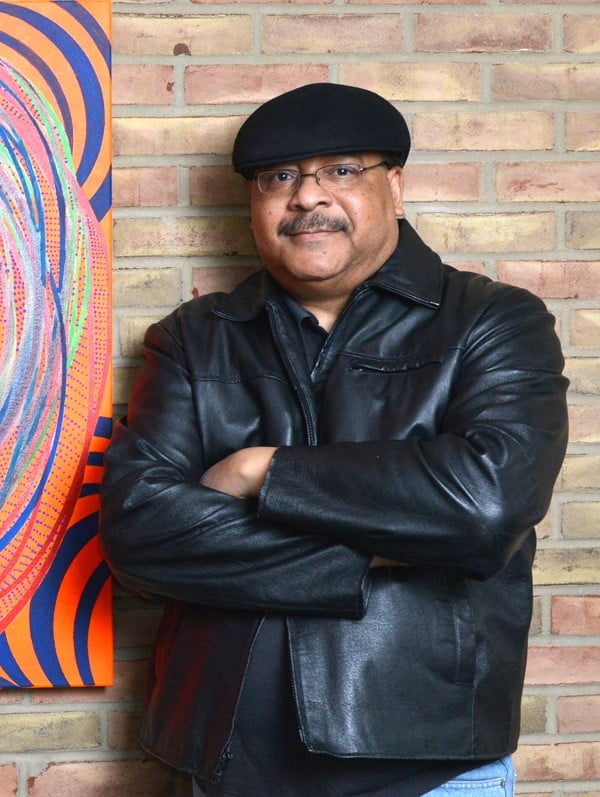 Artwork of Keith Gordon Wisdom, who is Bahamian, springs directly from the creative essence, costumes, color and rhythm, of the Bahamian national cultural festival known as JUNKANOO (Junk-Ka-Nu). His works are held in private collections in Hungary, the United States, Canada and numerous Bahamian private and corporate collections. In 2015 Wisdom staged his first US exhibition at Kent State University's Uumbaji Art Gallery and has recently had work exhibited at the Butler Institute of American Art in Youngs Town, Ohio, as a part of its Mid Year exhibition programming. Through this exhibition Wisdom is hoping to introduce a wider northeast Ohio audience to the beauty and essence of Bahamian Junkanoo!
Bob Pozarski is a glass artist inspired by sunlight. It has all the colors of the rainbow and fills him with wonder and happiness. I keep looking up, seeking out sunrises, eclipses, rainbows and galaxies. He broke glass, played with fire, and made colorful items since the age of four. He is a glass blowing instructor at the Peninsula Art Academy and is thrilled to have a career making thick, colorful glass by kiln, casting and blowing glass, and grinding it into prism shapes for his stained glass windows. His compositions are simple frameworks that hold a nice piece of glass up to the light. He has won several awards over the last 40+ years for his one-of-a-kind stained glass windows incorporating kiln formed and blown glass.